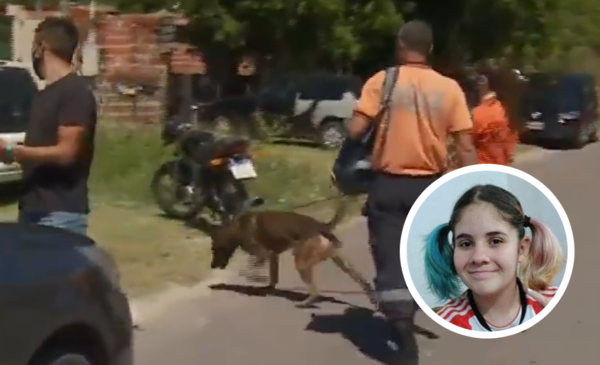 Morena Diana Gastanaga, a 13-year-old from Hernandez, went missing on Tuesday afternoon in her home and in her family, causing deep concern. Police are raking the area of ​​his house using dogs, and they are also on the trail of his SUBE.
This morning eldia.com she had a brief dialogue with her mother, Mariana Portal, 38, who in her grief said that "Mariana may be absent from home" in districts 136 and 511. The woman said that at 15:15 we no longer heard from her ".
Her mother described her as "1.62 tall; red complexion; straight hair just below the shoulder, brown at the roots and bleached blonde at one end." He also said that Morena "has a painful physical structure, has the body of a 15-year-old girl." However, he does not know exactly how the teenager was dressed.
He also noted that "we consulted with friends, conducted searches and compiled a police report." "Everyone is looking, we don't know anything," he said. Regarding Morena's search, her mother had a telephone number 2214186814 for those who could provide information.
According to what they told the media, their SUBE was activated on Tuesday at 15.15 at Gonnet Tren Roca station, at 16.44 in Constitution Square and at 23.17 on the continuation of 614 line 174 in Buenos Aires. They find out if she really used it or someone else.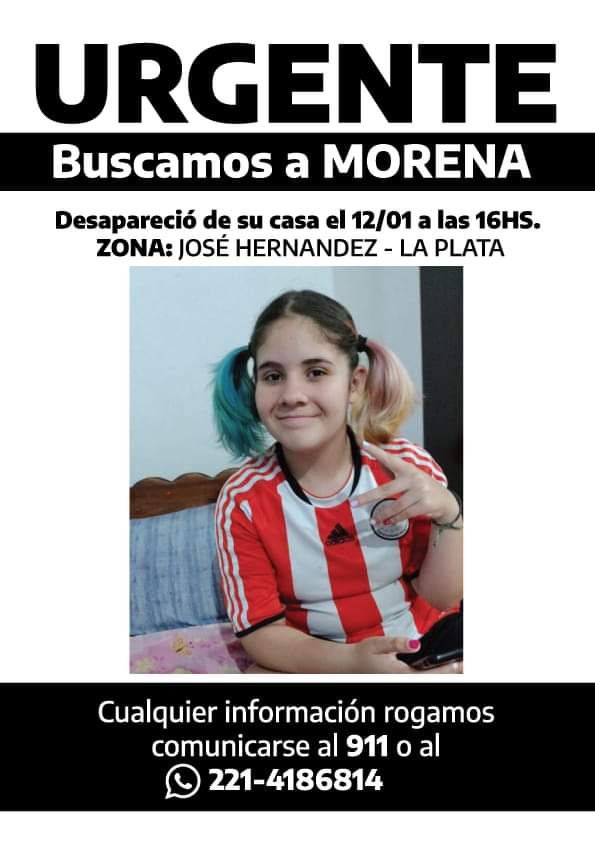 Source link