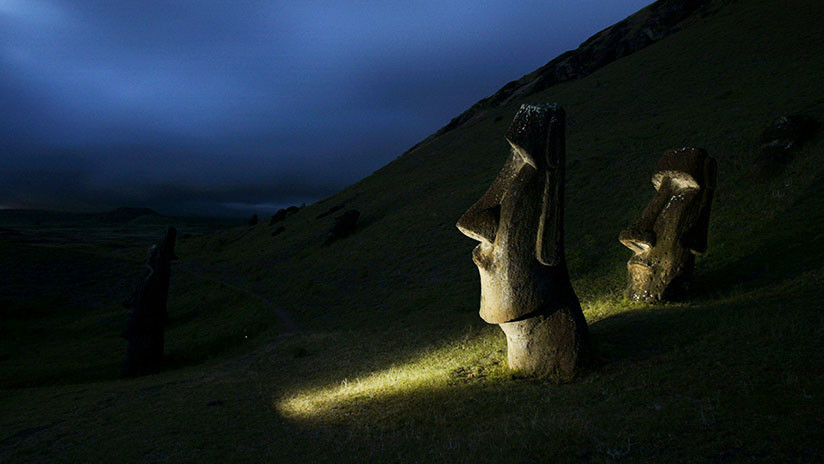 Chile reiterated an old dispute with the United Kingdom to restore a sculpture that was stolen from Easter Island (4,000 km to the west of Santiago de Chile) 150 years ago.
Through a campaign under the #QueVuelvaElMoai hashtag, the country of South America wants the United Kingdom to return the current Hoa Hakananai, which is translated as a "lost friend" – stolen by the English ship HMS Topaze I was presented as a gift to Queen Victoria of England in 1869, who would then give it to the British Museum in London, where he is currently located.
For the Rapa Nui ethnic group, living in the countryside of Chile from Easter Island, Moai Hoa Hakananai is not a simple sculpture, but it is a very genuine and valuable. contain "slogan", as they refer to dominant energy.
"It's not a museum piece, it's very valuable for us and it must return to where it should never have left," said Carlos Edmunds Paoa, president of the Elders Council Rapa Nui, on the property of Moai
Why do we want to leave Hoa Hakananai? The explanation in the voice of Rapa Nui residents asks #QueVuelvaElMoai and do not forget, today at 8:30 p.m., we will wait for you in the Villavicencio building to watch the document "Te Kuhane or Te Tupuna" pic.twitter.com/MHWhasTSsE

– National Products (@MisteryBBNN) November 16, 2018
In order to recover this one having carved in a four tonne basalt, Chile will send a delegation led by the National Asset Minister, Felipe Ward, and Carlos Edmunds Paoa, to meet next Tuesday with the authorities of the Museum British in London, reports Reuters.
The intention of the Chinese delegation to regain it is to offer back to return a stone sculpture by Easter Island sculptor, Bene Tuki, in an attempt to return the archaeological pieces taken by hundreds of researchers, guides and antropolegists who came to island during the second half of the 19th century and the beginning of the 20th century.