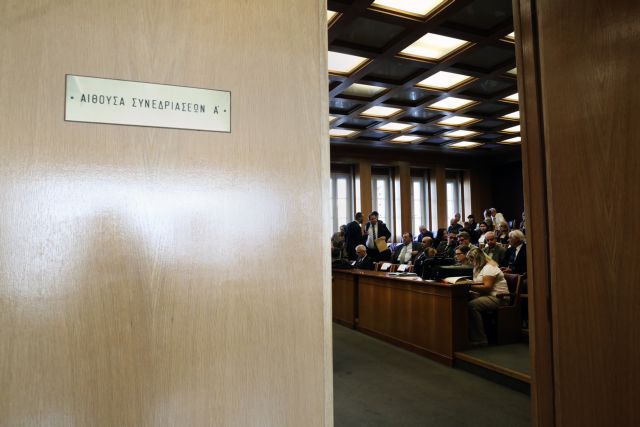 Contrary to European and Greek law, the age limit for entering a notary (42-year-old) profession, according to a decision by the State Council, was entitled to the 43-year-old candidate's notary.
The MoJ vacation was launched in February 2016 to fill vacancies for notaries, placing the 42th as the highest offer threshold in accordance with the requirements of Law 2830/2000.
Initially, the 43-year-old was "cut off" by age by the committee of three members of the Athens Appeals Court, but after that, with an interim order from the CoE, she was able to participate the competition.
He was included in the list of successful candidates, was located in the district of Chania County Court, but the Ministry of Justice General Secretary did not sign his appointment. The applicant based his application on the Community Directive (2000/78 / EC), incorporated into Greek legislation, on establishing a general framework for equal treatment in employment and occupation.
In its decision No. 2421/2018 (chairman and vice chair of Dimitris Skaltsounis), section C of the State Council states that "prohibiting discrimination on the age of the directive applies to all persons in the private sector public sector", and in the case of the public sector, "regardless of the status that the State operates, that is, as an employer or public authority".
Therefore, it is emphasized that the directive in question also applies to notaries, but it is not legitimate objective within the meaning of the Directive to set an age limit for access to notary profession
State Members rejected all claims from the Ministry of Justice unfounded, including that the maximum age for entering a notary profession was placed on public interest and trade security reasons.