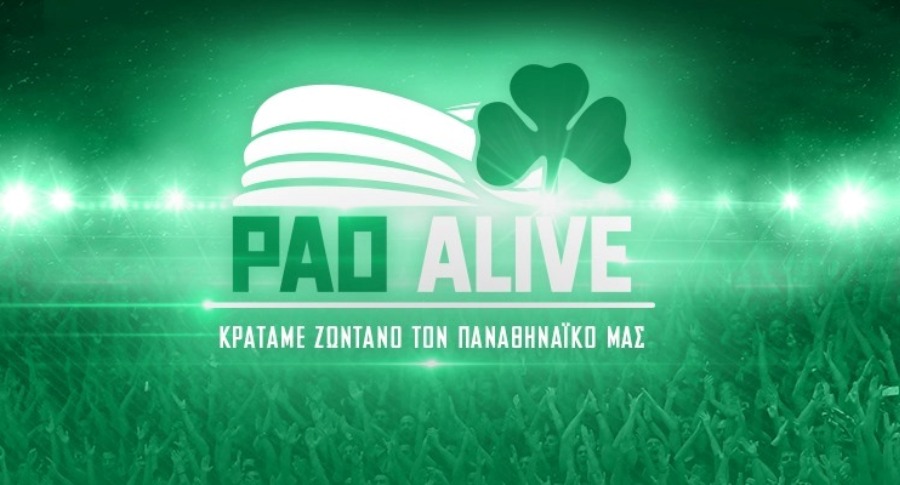 [ad_1]
The opening of four banknotes to the same number of banks was announced today amateur Panathinaikos, so that the "clover" fans can financially support the project "Pao Living"!
Panathinaikos Autonomous AO:
"It's time for millions of admirers of the largest Greek league to get the situation in our hands and keep our Panathinaikos alive.
After the press conference of our president, Mr. Dimitris Giannakopoulos, the response of the fans was great, and thousands expressed their desire to support immediately and in practice efforts to keep our Panathinaikos alive.
For this reason, four special bank accounts with Panathinaikos AO were opened by the official support body of the Pao Alive project next week. ALPHA BANK, PIRAEUS BANK, NATIONAL BANK and EUROBANK, as well as a special section on viva.gr (https://www.viva.gr/tickets/sports/pao-alive/), where everyone can make any amount willing to support project.
Bank accounts are as follows:

ALPHA BANK: GR460140344034400200200202028

PIRAEUS BANK: GR3801717520 006752146005377

NATIONAL BANK: GR7701107210000072110050068

EUROBANK: GR9702600530000790201051423
At the same time, there is a special call center on lines 214 4022566-8, every day from 10.00 to 18.00, where interested parties can also contribute financially. "
[ad_2]
Source link