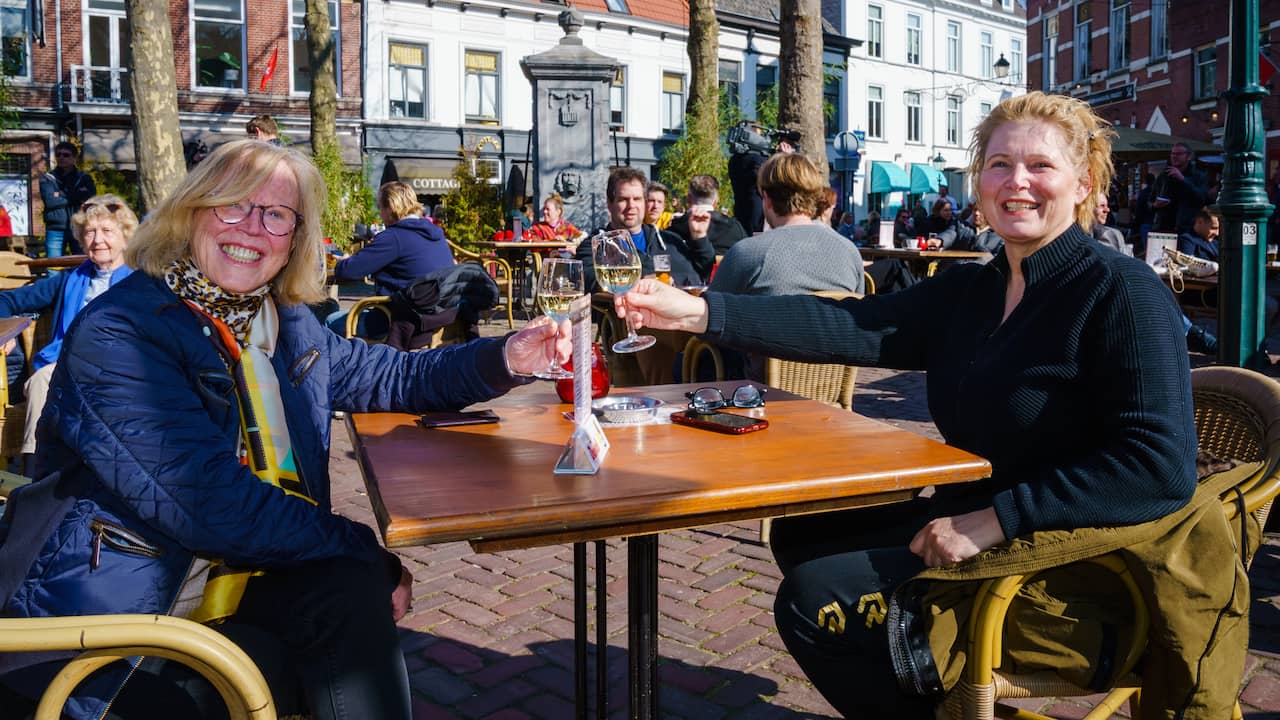 The Cabinet of Ministers wants to allow the terraces to reopen and cancel the curfew from April 21. Hague sources confirm this on Wednesday after a report from RTL News.
The easing of coronary measures will still be passed on first to the Outbreak Management Unit (OMC) and will depend on the further development of infection figures over the next week.
On Tuesday, Minister Ferd Grapperhaus (Justice and Security) spoke again with the Security Council mayors. He then said the government was working on an opening plan. "We can take action until April 20," the minister said.
The Cabinet of Ministers has a draft opening plan to move to the summer without coronary measures in five to six steps or with only basic measures such as keeping a distance, washing hands and staying home in case of complaints, reports RTL News.
Physical higher education is on the agenda
In addition to the opening of the terraces and the end of the curfew, a number of other relaxations are being considered, including increasing the number of visitors that can be taken in from one to two, and resuming physical and secondary education.
The Cabinet of Ministers also wants higher education students to be able to physically attend lectures again. They must then be tested in advance and follow coronary rules, such as a distance of 1.5 meters. More may also be possible for stores, but insiders are still unsure whether this relaxation will be able to reach the finish line.
Next Tuesday, Prime Minister Mark Rutte and Health Minister Hugo de Jong will hold a press conference again. Then they present a plan for the gradual opening of society. The next "moment of weighing" – in two weeks, then it becomes clear that it is possible during the May holidays. The Cabinet of Ministers hopes that the restrictions will be applied little or not at all in the summer.
Source link