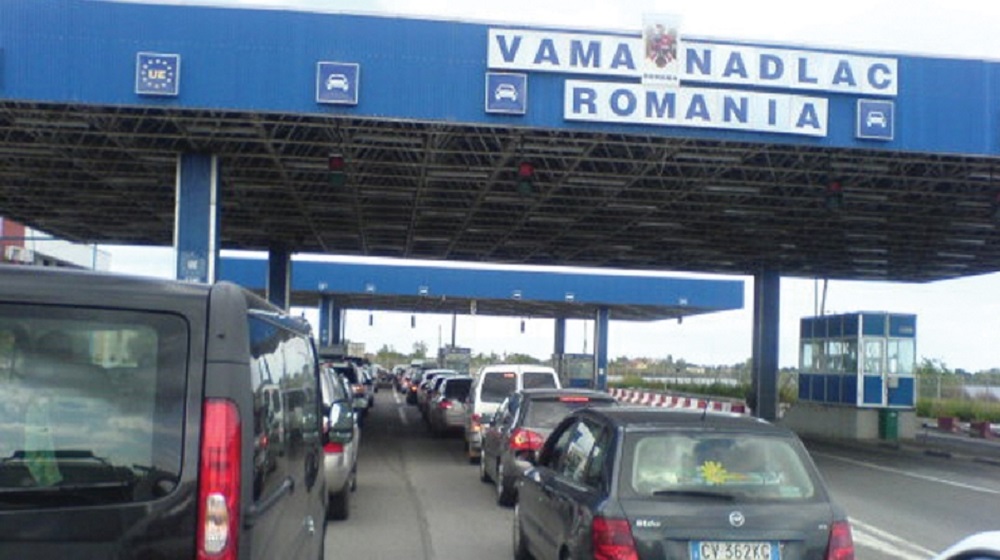 Press release. Bihor and Arad border guards found forty-one foreign nationals from Afghanistan, Iraq, Pakistan and Yemen trying to cross the border with Hungary illegally, hidden in parking lots or on foot. Of these, four Yemeni citizens were guided by a Moldovan citizen to illegally cross the state border.
Over the past 24 hours, border police officers at the Borș I and Borș II border crossings in Bihor County have carried out detailed checks on two road complexes operated by a Turkish citizen and a Bulgarian citizen. Drivers transported various goods (car parts, food, etc.) to companies in Hungary and Latvia.
Thirteen foreign nationals were found, hidden in cargo compartments, during vehicle inspections. During previous checks, border police found that they were citizens of Afghanistan and Iraq, aged 16 to 43, seeking asylum in Romania.
Border police officers from the Warsaw border checkpoint, Arad County, also carefully inspected four road complexes headed by four Bulgarian citizens. Drivers transported textiles and plastics to various German companies.
Thus, eighteen citizens from Afghanistan and Pakistan aged 17 to 29 seeking asylum in Romania were found hidden in the cargo compartments.
Also at the Nadlak II border checkpoint in Arad County, border police found five young people from Afghanistan between the ages of 16 and 18 hiding in a truck driven by a Romanian citizen, who were also seeking asylum.
Also yesterday, at about 1 pm, border guards from the Nadlak Border Police Sector noticed that about 100 meters from the border line, five people were walking. As they did not justify their presence in the area, they were taken to the sector headquarters for inspections. The investigation established that there were four Yemeni citizens between the ages of 20 and 31, driven by a 28-year-old citizen of the Republic of Moldova.
In all cases, border guards are conducting investigations to establish all criminal activity, and the necessary legal measures will be appointed upon completion.