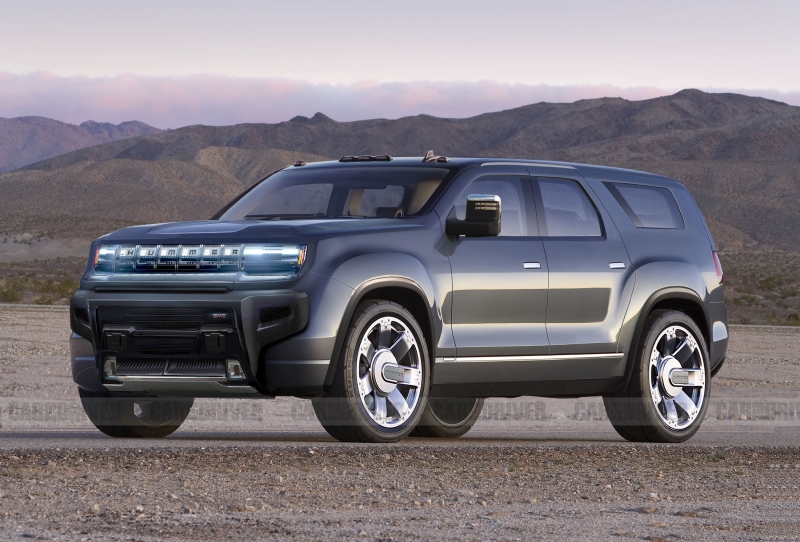 General Motors has unveiled a fully electric Hummer SUV over the weekend, which will go on sale in 2023 for more than $ 110,000, CNBC reports.
Read also: VIDEO Grand event in Egypt: "Golden Parade of Pharaohs" – 22 royal mummies, 18 kings and four queens, in a procession through Cairo
The car will join the Hummer pickup model, which will appear on the market this fall.
"Hummer electric cars will be the most capable and attractive electric supercars in history," said Duncan Aldred, GMC's global vice president.
The 2024 Hummer electric SUV will have the same torque as the pickup, but it is estimated that the range will be 80.4 kilometers less, will be 170 horsepower less and will be half a second slower than the pickup due to the size of the battery.
The range of the SUV is estimated to be from 250 miles (402 kilometers) to more than 300 miles (482 kilometers), depending on the model.
The car will reach a speed of 60 miles per hour (96.5 kilometers per hour) in about 3.5 seconds. According to GM, the SUV has up to 830 horsepower, according to GM.
The Hummer EV SUV debuted with the presentation of NBA star LeBron James during the NCAA basketball game between Baylor Bears and Houston Cougars, which was broadcast on CBS.
The price of the SUV will range from about $ 80,000 for the base model to $ 110,595 for the special model "Edition 1" with an available "extreme off-road package".
Prices will vary depending on the range, performance and size of the car battery.
GM says it will release the most expensive versions for the first time in early 2023, and then less expensive versions by spring 2024.
The car manufacturer makes a car reservation on its website.