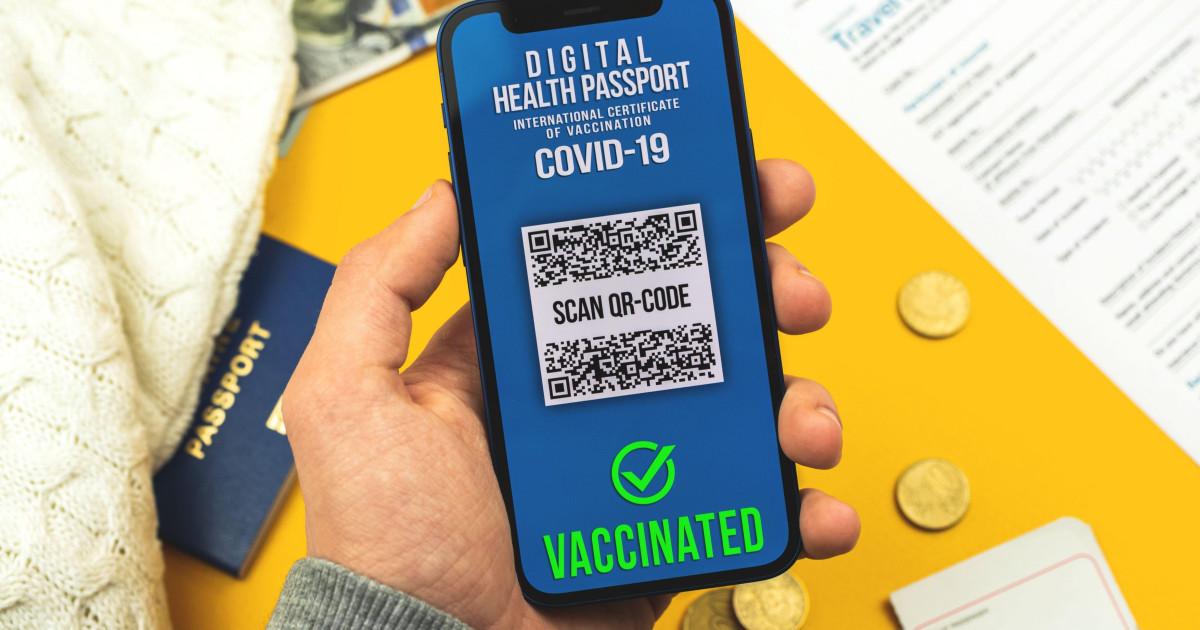 Deputy Prime Minister Dan Barna says a vaccination passport will be used in Romania, but it will not be an official passport, but only proof that the person who has it is "safe in terms of the risk of active transmission." Barna also clarified that Romania will adhere to the unique decision established in the European Union regarding this vaccination passport.
Kosmin Prelipchanu: Will a vaccination passport be issued in Romania or not?
Barna Day: According to the Prime Minister, he did not consider a vaccination passport useful in the following period, but it is more difficult than a passport in the sense of something, a document, because all over Europe and Romania we get paper when we do vaccinations, which can be considered as vaccination passport is a confirmation of vaccination. The question is not whether you have a particular document or not. The question is how you can prove it or how we will prove that we are no longer a danger to the community.
Here are a few options, and here are a few options – either an option called a vaccination passport, ie a document or QR code on the phone, for example, that confirms that you received a dose, or two doses, or you have a negative test if it is a very short period , or we are talking about a situation in which you have survived the disease and you have high levels of antibodies, equivalent to the effect of the vaccine.
These things, as the campaign progresses, will naturally become necessary and useful (…) The problem arises if the state makes a decision and says: "someone who does not have a passport can no longer go to kindergarten, school, restaurant or somewhere else. "Then it would be a problem, because it would be Romania, which is vaccinated along with Romania unvaccinated.
(…) If such a passport is obtained throughout Europe, if it is provided at the level of European countries, I am very sure that Romania will also go in this direction not because of a political decision, but a practical question – do you want to travel you can stay quarantined, or you can get this proof, stay at the airport for a few hours and move on.
Kosmin Prelipchanu: From what you say and from what the Prime Minister says, I understand that this vaccination passport can be used for international travel. The fact that in Romania it will be used only to the extent that a hotel, restaurant, etc. will ask me to prove something, and then I go with my papers, not with a vaccination passport.
Barna Day: Categorical. You need to be able to prove it somehow. It will not be an official passport, ie you want to get a passport from the passport office or the hospital. This will not happen in Romania. However, the ability to prove that you are a safe person in terms of the risk of active transmission is something that will happen naturally. In addition to what we regulate. We just need to create a framework of options that citizens can use.
Kosmin Prelipchanu: Will Romanian institutions do everything they need so that when this passport is used in the European Union, we will have our own?
Barna Day: Definitely, yes. That's why I say we can go for the alternatives we already have – a vaccination certificate or antibodies, but Romania is not an island in the middle of the ocean. Romania is a European country in the European Union. As the overall database collapses, we will move towards this unique solution, as it is much more practical and convenient, that's what we are talking about.
This is the approach we are actively discussing in government about the ability to adapt to Europe. So we will be in the world to end this story.
Editor: Adrian Dumitru
Source link