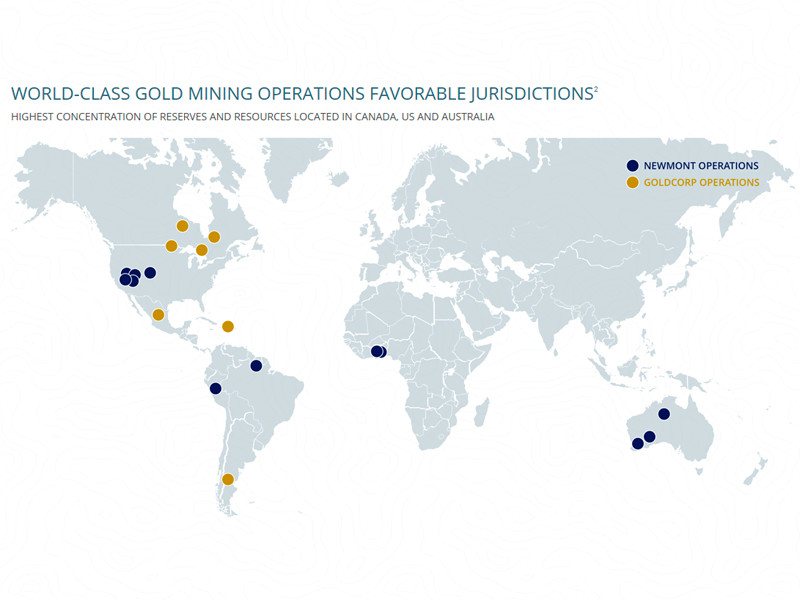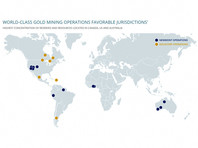 New Mining Mining Corporation and Canadian Goldcorp have agreed to merge to become the largest gold mine in the world, the company said on Monday from the United States. Partners under an agreement exchange shares totaling $ 10 billion, transfers TASS.
"As a result of the relationship, we will create the most advanced gold mining company with the best assets, personnel and capabilities," the words of her head, Gary Goldberg, are in the statement of Newmont Mining.
A corporation will be called Newmont Goldcorp. According to an agreement reached, the American gold dealer will pay for each share Goldcorp 0,328 value of his own stock plus 2 cents.
The companies plan to complete the integration process by the end of this year, after which Goldberg will give way to the management of Newmont Goldcorp, which is why Palmer, currently holding the post of CEO of Newmont Mining.
According to American experts, Newmont Mining in the period from 2015 to 2018 occupy a leading position in the field of gold and copper extraction. The company operates in the United States, Australia, Ghana, Peru and Suriname. In 2017, she gained 5.3 million ounces of gold, Goldcorp – 2.6 million ounces.
It is expected that the volume of production of a corporation in the coming decades will be 6-7 million ounces of precious metal per year