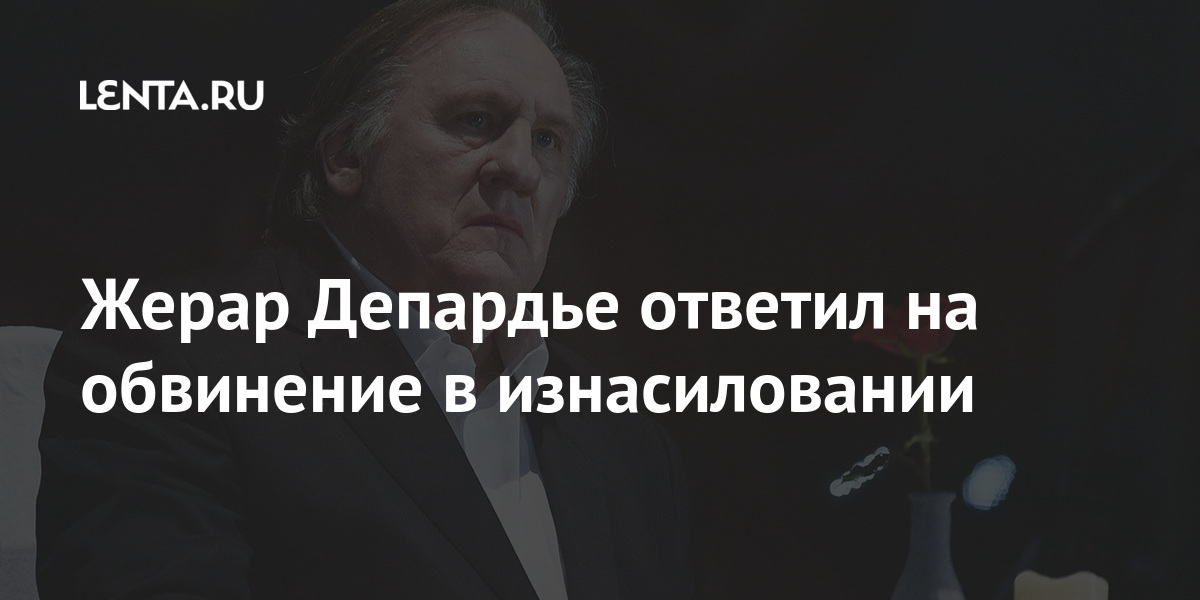 French actor Gerard Depardieu has responded to charges of rape against him. This was reported by La Repubblica.
"I'm not guilty, so I have nothing to fear," the 72-year-old artist commented on the situation. He noted that his alleged victim had no evidence. Depardieu refused to talk about the young actress, who brought charges against him, but stressed that on March 10 he will appear in court and prove that there is no evidence against him.
"With all these streaming channels, new means of communication, websites, social networks, we seem to live in headphones that constantly transmit negative and often erroneous and biased news. I hate it all, "Depardieu said. The actor expressed confidence that the judge would not believe that he could be a rapist.
On February 23, it became known that Depardieu was accused of rape and sexual harassment. The 22-year-old actress accused the artist in the summer of 2018. The criminal case was closed, but the alleged victim filed a new complaint. The name of the actress is not disclosed, but a source close to the investigation claims that the girl and Depardieu were acquainted quite well: he helped her start a career in cinema.
Source link