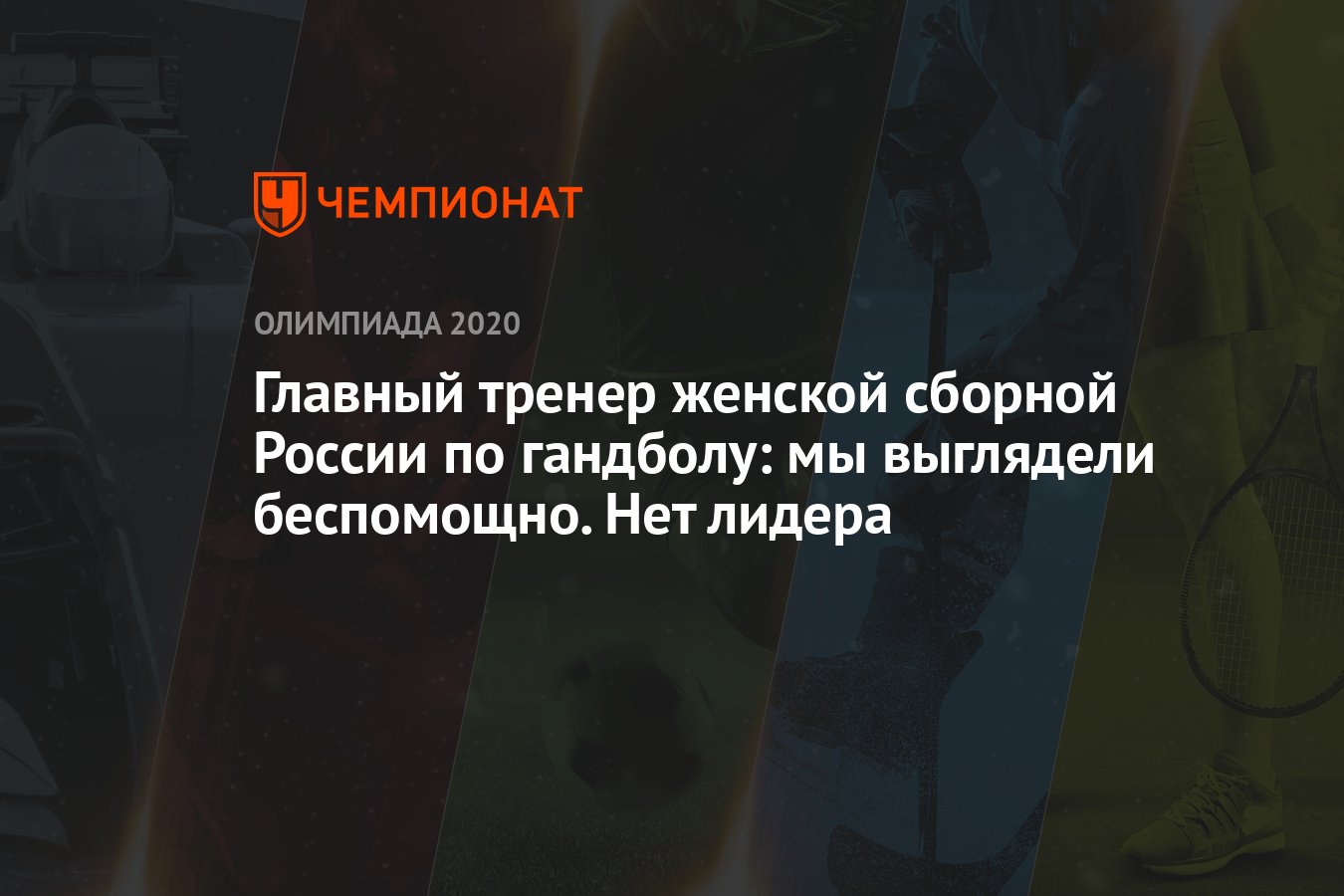 Head coach of the Russian women's handball team: we looked helpless. there is no leader
Head coach of the Russian women's handball team Alexey Alekseev commented on the defeat of the Swedish national team (24:36) in the second match of the group stage of the 2020 Olympics.
"It simply came to our notice then that what we feared had happened. We were scored by long throws from the gaps. The whole turning point in this. There were many unjustified withdrawals, many played in the minority. Plus, our implementation – and in the first game, and today it was not up to par. A little more than 50 is, of course, not enough. Very weak.
The Swedes are very strong, we expected such a game from them, but fell apart. Reaching the quarterfinals in question? Strong rivals, yes, the next game with Hungary, France, Spain. We need confidence – we are starting to pour a team, we do not have a leader. Everyone understands everything perfectly, both experienced and not. We can't get together in a difficult moment, although sometimes we got – as it was in the first half, but then removed – and fell.
The Swedes were good, and at some point we looked just helpless. Besides, how to throw from a place, often didn't find », – the correspondent of« Championship quotes Alekseev.
The most important events of the Olympics in the telegram channel of the "Championship"! Start reading.
Source link