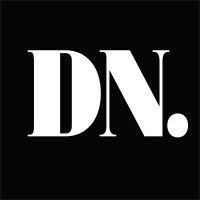 [ad_1]
Print from Dagens Nyheter, July 1, 2016 01:56
Original article address: https://www.dn.se/nyheter/sverige/pojke-dod-i-bilolycka-i-katrineholm/
The boy died in high adolescence after he traveled on a tree on the outskirts of Katrineholm.
A 35-year-old man, who was also in the car, was delivered by an helicopter to the Academic Hospital in Uppsala. It is unclear how much it is damaged, according to the police.
The cause of the accident is unknown. A preliminary investigation about gross negligence in transportation and the causes of death of another has begun.
[ad_2]
Source link