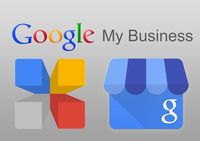 November 16, 2018 –
Google is launching a new version of My Business app. New features for mobile versions for Android and iOS include real-time notifications of new rates, messages and followers. You can also see what customers are doing on the company profile.
Google My Business is an application that allows companies to create a company profile that potential customers can see on Google Search and Maps. Google has now presented a fairly comprehensive update for the app.
A key new feature is that traders can now receive messages from customers directly through the app and also respond to them through the app. In addition, business owners can now download images, texts, products or special offers directly to the company profile. The new Follow-up button allows Google users to follow the profiles of the company to see essential news regularly in their foodstuffs for You. In addition, there is now a new overview of how often the profile page was viewed, how users werehave there, and how many people were followers or customers.
The update statement is already running and it should be fully available in the next few days.
(RPG)