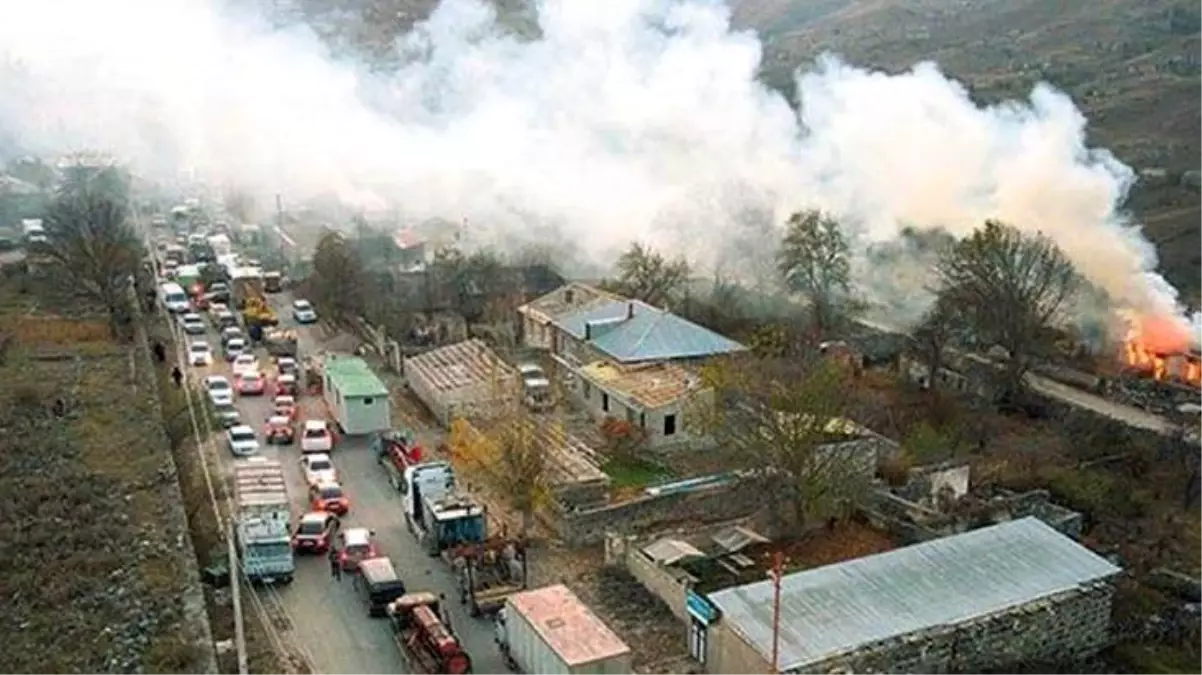 11/25/2020 00:09
The Kalbajar district of Karabakh was handed over to Azerbaijan in accordance with an agreement signed by the leaders of Russia, Azerbaijan and Armenia on November 9. Kalbajar, which was joined by the Azerbaijani army, is known as the largest and oldest region of Azerbaijan with an area of ​​3050 km2.
A statement from the Azerbaijani Defense Ministry said that the Azerbaijani army had entered Kalbajar in accordance with the ceasefire agreement signed between Azerbaijan and Armenia.
The statement said that the mountain road on which the army will pass has been cleared of mines.
MILITARY MILITARY DESTROY MILITARY EQUIPMENT
According to the signed Karabakh agreement, the last military units of the Armenian army that evacuated Kalbajar were withdrawn from the region by blowing up barracks and other military structures.
A representative of the Armenian Mechanized Infantry Command told a RIA Novosti correspondent that the distance with the Azerbaijanis is 12 kilometers. The representative also said that they dismantled the leading checkpoints in the mountains and blew up the rest of the barracks, so that the Azerbaijanis had nothing left.
Armenian soldiers were evacuated before the buildings were blown up. It was reported that senior army officials monitored the destruction of structures.
WHAT HAPPENED?
After the liberation of 5 urban centers, 4 cities and 286 villages as part of an operation launched by the Azerbaijani army on September 27, Armenia accepted defeat and signed an agreement promising to evacuate the occupied provinces of Agdam, Lachin and Kelbajar.
As Armenia failed to evacuate Kelbajar, which was to be extradited on November 15, taking an additional 10-day period from Azerbaijan, it undertook to hand over the occupied territory on November 25.
Armenia, which left Agdam on November 20 due to a ceasefire, will return Lachin to Azerbaijan by December 1.
Kelbajar, in the west of Azerbaijan, on the Armenian border, in the northwest of Nagorno-Karabakh, was occupied by Armenia in 1993.
At the last minute
Erdogan meets with Putin after crisis statement: Karabakh Joint Center to be activated immediately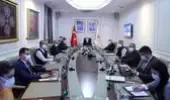 Interior Minister Soil instructed without hesitation to follow the coronavirus circular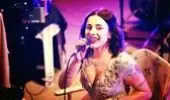 Singer Ceylan Ertem picked up the coronavirus
The coronavirus vaccine, produced by BioNTech and Pfizer, may be available from December 10.
Member of the scientific committee prof. Doctor. Serhat Yunal: The epidemic will end when 60 percent of society is vaccinated
At the last minute! Cavusoglu's response to illegal search of Turkish ship: We will respond on the ground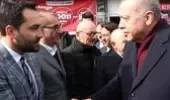 Wonderful words of Bulent Arinc's son about his father's resignation: There is only one ship and one ataman in this sea
We have never seen such cruelty! A mother cut off the head of her 6-year-old child during childbirth