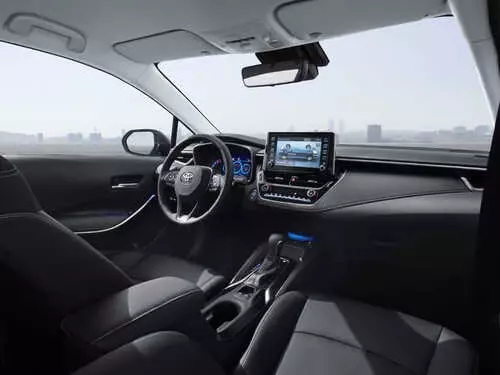 New Toyota Corolla introduced
Toyota Corolla Sedan 2019 model was introduced at the auto show in China.
The automobile giant Japan introduced the 12th generation of the Corolla model, which sold 46 million units in 150 countries. The model will be sold in Europe to be produced in Turkey and the need of an interior design engine side should include latest technologies and designs. The model will be available in the first quarter of 2019, the sedan will certainly sell a lot in our country.
Will it be produced in Turkey that will go down in history as the second hybrid model!
Toyota Corolla, the 12th generation, announced at the Guangzhou Motor Show in China, is one of the leading models of the company. After building on the TNGA architecture as in the Hatchback model. Choosing from two different machine options will attract the feature of the hybrid machine option. In conjunction with an 1.8 liter petrol engine, the system is self-raising.
It was reported that the fuel consumption was 3.4 liters per 100 kilometers, and the total power was reported to be 90 kW / 122 HP. The Toyota Corolla Sedan Hybrid, with a 77 gram per kilometer emission value, is the latest update of the plug-in hybrid system.
New Toyota Corolla Sedan 2019 – Diesel Engine Option
The second engine option is 1.6 gasoline engine, automatic automatic handover options and automatic CVTs will be the gasoline version of fuel consumption of 5.8 liters per 100 km. Toyota Corolla Sedan 2019 – It will generate 97kW / 132 HP power again.
The lack of a diesel version can be a questionmark for our country, but the efficiency of the gasoline engine is almost close to diesel performance. However, it would be useful to say that the hybrid version for the European market will be produced in our country.
There are differences on the side of the design and injectors of the Camry Model. It could be an infotainment system.
Toyota Corolla