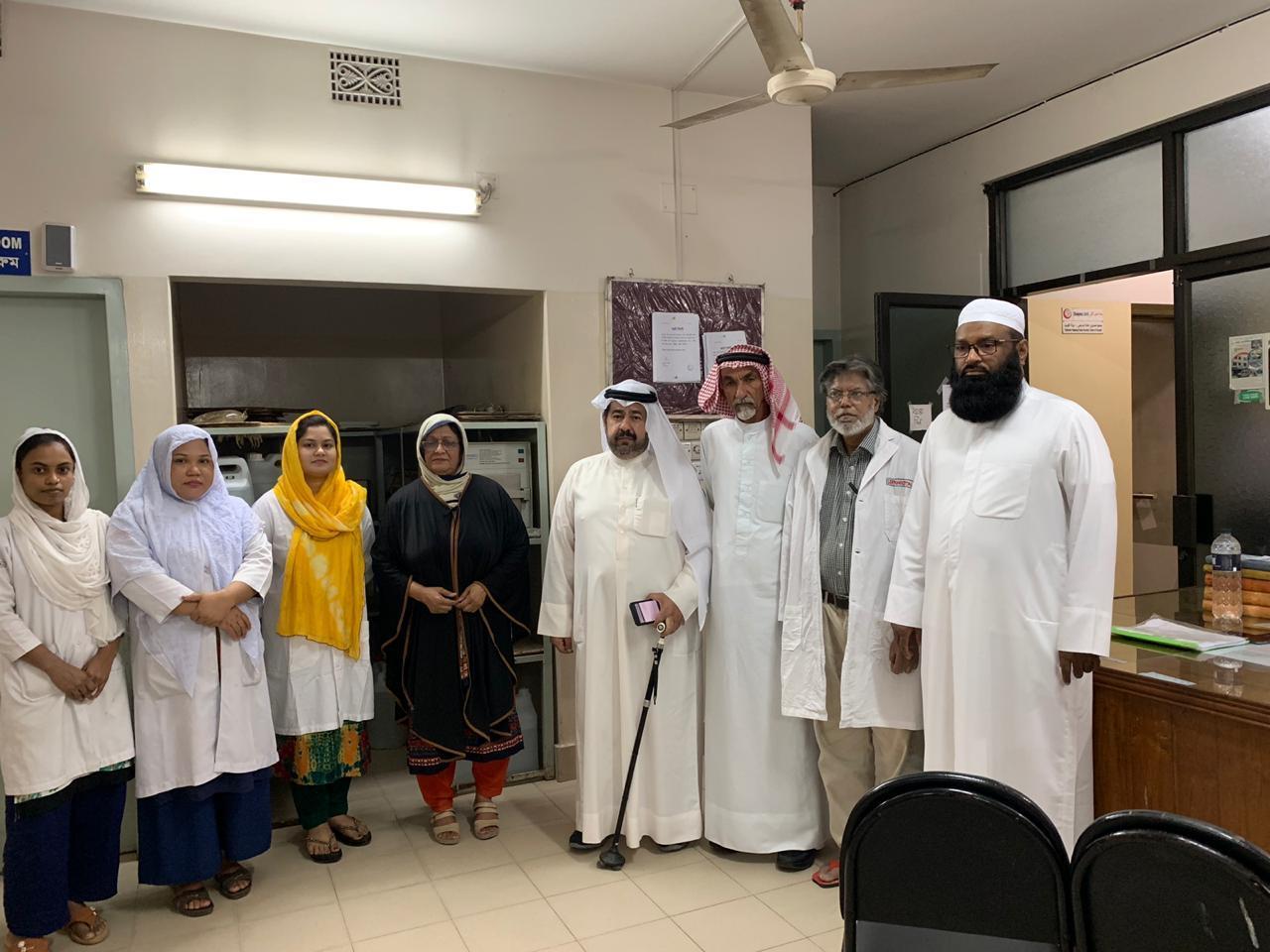 books Nafal Al-Humaidan:
alsahfynafel@
The director of the Kuwaiti Relief Society's office confirmed
Bangladesh d. Ghazi Mohammed Dahir Islam who considers the dialysis of Shifa Hospital in Bangladesh
From the largest hospitals in the country, the land of the hospital was given by Zakiya Hussein province of Beraia and help to establish the International Islamic Charitable Society in Kuwait. The organization started with the opening with the attempt to select
The site for establishing the hospital in 2003. And after recognizing the place and to register by name
The hospital started construction work in 1997
2004 and was fully built at the end of the year
2005, and he opened in February 2006 and began acting as a model hospital, and now
Continuing to medical activities at level of earnings and losses. And he has gained a good reputation at the level
Capital and state.
Provision of medical equipment and laundry accessories
Dahir Islam in a press release that the construction
Medical support to the hospital was supported by the Patient Benefit Fund in Kuwait
Laundry supplies of the Patient Benefit Fund were endorsed until the end of 2016 and equipment
With the help of the Assembly, its useful life ended
And he became an employee I've been changed from new ones
Prior to the supporting bodies of the Najat Charitable Society and subsidiaries in Kuwait, Zakat House and the Secretariat
General Awqaf State of Kuwait and Sharjah Arab Emiliary Charitable Company.
He added that the washing process For patients being made on two types And
According to the choice of patients the two types of washes, they are given and using separate devices
For both types and types Dialysis Asetad And Bi-carbonate
Dialysis Note
The administration of the hospital is maintained through the administrative committee consisting of at least four members. The Presiding Officer Office Manager Kuwait Association Time for relief
Bangladesh is the head of the hospitalJ Usually the manager:
The hospital director is appointed by another hospital system and is the head of the hospital
Appointment procedures The head of the hospital is direct and members of the committee: the other members
To manage the hospital from the Kuwaiti Society for Relief Bangladesh office, the income and expenditure system: the hospital
It does not have fixed income except for simple drawings by patients and donations
And help from those who are good and good from outside the state
Through these illustrations and help, all hospital costs are included without any profit
No loss Monthly income for simple services and graphics
No more than 8000 KD, the hospital needs 6100 KD per month to cover the hospital's banks, and this can be
With financial help or relevant support through
Provide 1) delzer to 2)
3) Vestola Needles and 4)
Ebras at 5) FloyD-acetide and 6) necessary medical injections .