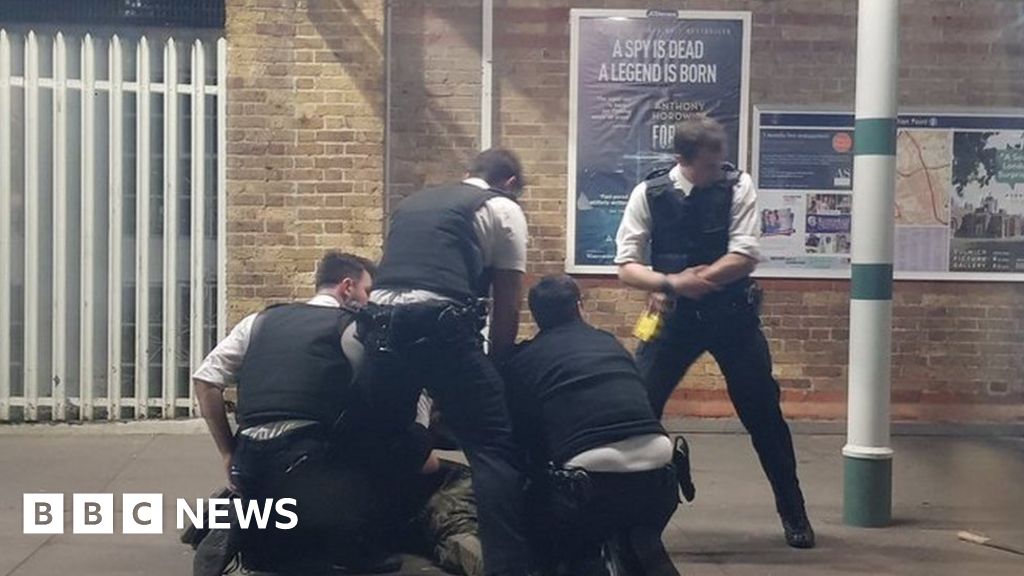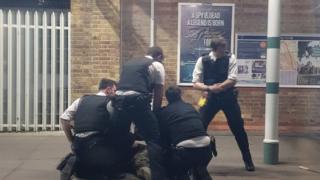 The man was arrested on suspicion of murder on the grounds of reports that the suspect was spotted having a "mass machete" at a railway station in the south of London.
The police were summoned to the Tulse Hill station during the evening peak hours after 18:30 GMT, said the British Transportation Police (BTP).
During the arrest, Taser was released, according to a BTP statement.
The suspect was taken into custody for questioning.
One witness @ Vikjas85 wrote a tweet: "A man at the Tulsa Hill station with a massive machete just succumbed to the police."
The BTP reported that no injuries had been reported, and the suspect was also arrested on suspicion of having an offensive weapon.
The arrest comes on the day that Sadiq Khan announced the leader of the Lambeth Council, Libo Peko, director of his new department for the reduction of violence.
Source link