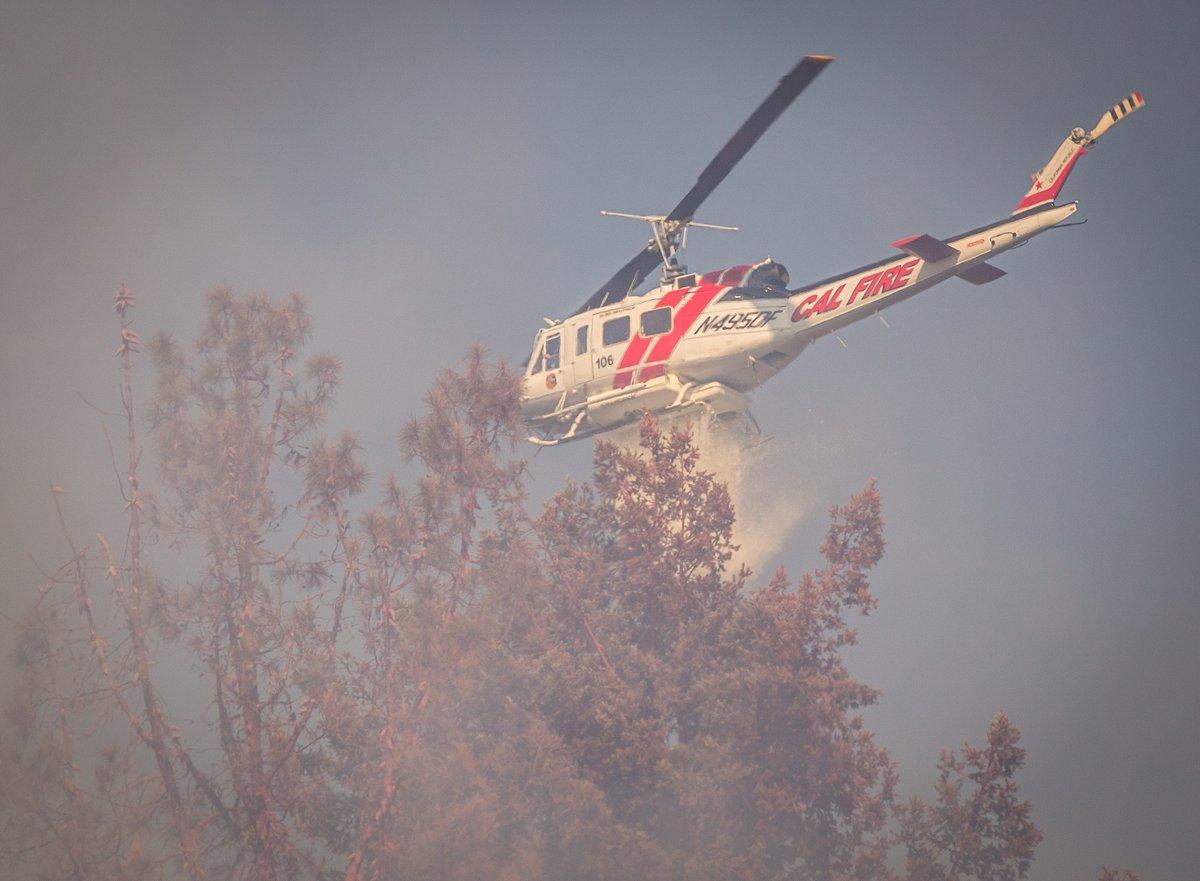 Firefighters announced on Friday that they would spend a lot of the weekend including and mopping a 8 to 10 acre maze in the Santa Cruz Mountains.
Officers responded to a fire Friday structure in Boulder Creek (Santa Cruz County) and some residents were forced to move out, authorities said.
The flame, from the name of Fire Bear, started at 11:01 a.m. and stretch over 25 acres to burn east of Middleton Drive, according to Cal Fire. The agency's Twitter Twitter account for the Santa Cruz area noted that the fire had extended to the surrounding vegetation at Bear Creek Road and Mayfair Road.
#BearFire At Boulder Creek, Santa Cruz County is 15 acres burning east of Middleton Road in the woods. The affected properties have moved out. There is a lot of resources in the place and location including tanker and multipliers that fight the helicopter.

– CAL FIRE CZU (@CALFIRECZU) November 16, 2018
By 2:50 pm on Friday, the fire was beaten back to eight to 10 acres with 50 per cent content, says Katherine Gault, Santa Cruz Cal Tân Unit. Exhaust orders were raised several hours after the residents were cleared from the area.
Officials with the San Mateo-Santa Cruz Cal Fire Unit announced exactly after 8 p.m. On Friday, firefighters would work to include the flame and move the area into Saturday and possibly to Sunday.
Photographs of firefighters and airplanes working at Aberystwyth #BearFire pic.twitter.com/xGONd1kKZz

– CAL FIRE CZU (@CALFIRECZU) November 16, 2018
Officials said a number of tunnels and helicopters were put forward to cover the flames.
Fire, spread at "moderate," rate has triggered road closures at Bear Creek Road and Mayfair Road.
Chronic staff author Lauren Hernandez contributed to this report.
Holly Honderich is a San Francisco Chronicle staff writer. E-mail: [email protected] Twitter: @hollyhonderich
Source link