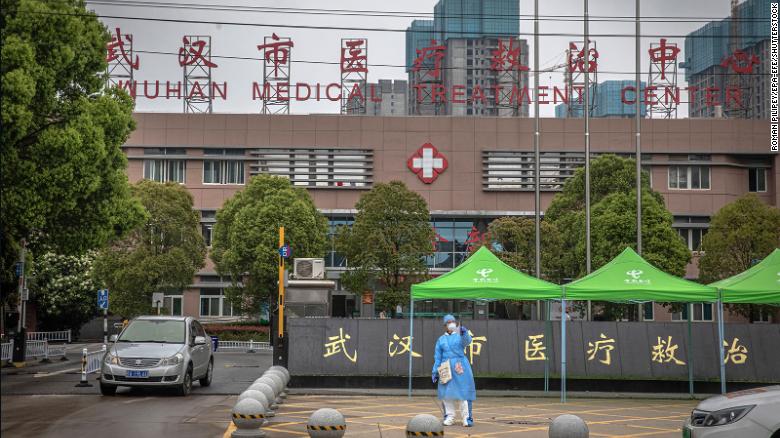 Fatigue and sleep problems were the most common among patients.
Most patients who were hospitalized with COVID-19 still suffered from a variety of symptoms, including fatigue and difficulty sleeping, six months after infection, a Chinese study found.
A study of more than 1,700 patients treated in the Chinese city of Wuhan, the original epicenter of the pandemic, found that 76% suffered from at least one symptom months after discharge from hospital.
The findings suggest that even people recovering from COVID-19 may have long-term health effects from the coronavirus, which has infected more than 90 million people worldwide.
The study, the largest of its kind ever conducted, was published Friday in the medical journal The Lancet.
Fatigue and difficulty sleeping were found to be the most common symptoms after COVID-19, occurring in 63% and 26% of patients, respectively, six months after the onset of their initial diagnosis.
The disease can also have long-term psychological complications, with anxiety or depression in 23% of patients, the study found.
According to the researchers, patients who were more severely ill tended to show consistent evidence of lung damage on x-rays.
"Because COVID-19 is such a new disease, we are just beginning to understand some of its long-term effects on patients' health," said Dr. Bin Cao of the Chinese Friendship Hospital. -Japan and the Metropolitan Medical University, who led the research group.
"Our analysis shows that most patients continue to live with at least some of the effects of the virus after discharge from hospital, emphasizing the need for post-discharge care, especially for those with severe infections. Our work also emphasizes the importance of longer follow-up studies in large populations to understand the full range of effects that COVID-19 may have on humans, "the statement said.
Long-term health effects of covid-19
Scientists from around the world are studying the long-term effects of the virus, commonly known as "long-term symptoms of Kovid."
The US Centers for Disease Control and Prevention (CDC) lists fatigue, shortness of breath, cough, and joint and chest pain as symptoms. long-term are most commonly reported.
Others, such as difficulty thinking and concentrating, known as "brain fog," depression, and headaches, have also been reported among those who have long suffered from the coronavirus.
"Although most people with COVID-19 recover and return to normal health, some patients may experience symptoms that may last for weeks or even months after recovery from an acute illness. Even people who are not hospitalized and have a mild illness may experience persistent or late symptoms, "the CDC said.
A study published in the British Medical Journal in August found that about 10% of patients had a long-term illness from COVID-19 that lasted more than 12 weeks.
But the Chinese study is the largest, with the longest follow-up period, to study the long-term effects on discharged patients, according to its authors.
All patients in the study, with a mean age of 57, were discharged from January 7 to May 29, 2020 from Jinintan Hospital in Wuhan, specifically designed to treat Covid-19, which cared for the world's first people to develop the disease from December 2019.
In total, the study included 70% of all COVID-19 patients discharged during the period after exclusion of those who died, those who were unable to participate due to serious mental or physical conditions, and those who refused to participate. participate.
All participants were interviewed with a number of questionnaires to assess symptoms.
According to the study, they also underwent a physical examination, a six-minute walk test and a blood test.
Unexpectedly, 13% of patients who did not have an acute renal injury during hospitalization showed signs of renal impairment.
However, a group of researchers from the Institute of Pharmacological Research in Bergamo, Italy, who did not participate in the study, wrote in an accompanying comment in The Lancet that the findings "should be interpreted with caution" because there are limitations on how they were measured.
It was like that with Sars
However, the results in terms of fatigue, sleep problems and anxiety or depression were the result of previous studies of patients who underwent coronavirus that caused severe acute respiratory syndrome (Sars) in 2003 and 2004, according to Chinese researchers.
A further study of surviving sars showed that 40% of patients had symptoms of chronic fatigue more than three years after infection, the researchers said.
Another study found that 15% of sars victims had evidence of lung damage after 15 years, according to researchers from the Institute of Pharmacological Research.
Get information on your mobile phone immediately. Join the Diario Primicia group in WhatsApp at the following link: https://chat.whatsapp.com/LlK92aGSFbs3mDyJPMybud
We are also in Telegram as @DiarioPrimicia, join here https://t.me/diarioprimicia
Source link