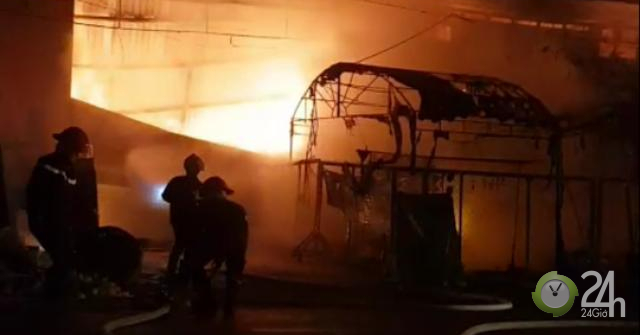 Tuesday, January 15, 2019, 10:19 (GMT + 7)
Hearing a scream for help, many people ran out to see Thanh Nam's interior decoration, the city of Tam Vu, the Long-burning Lion.
On the morning of January 15, the head of the District People's Committee, Chau Thanh (Long An), said Mr. Nguyen Van Thi, the fire burned many valuable items of interior decoration and household furniture in the city. Tam Vu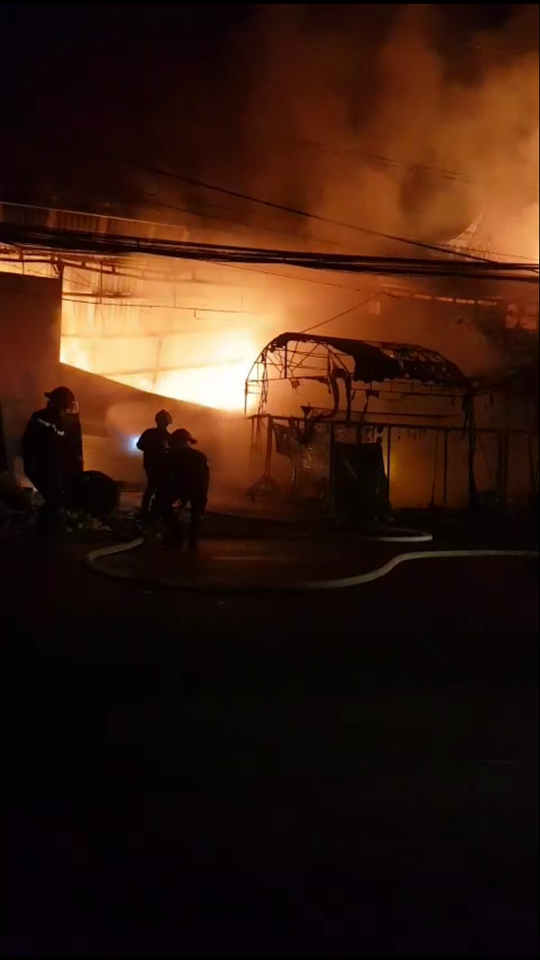 Fire in Thanh Nam on the subject of the accident
At around 2 o'clock that same day, the interior decoration and Thanh Nam's wooden furniture with a total area of ​​about 500 m2 suddenly lit up, burning briskly. Because of the strong wind, fire spreads throughout the area and there is a risk of fire from neighboring households.
Listening to the voices of neighbors, neighbors and civilian defense forces quickly rushed, using all means to fight fire. However, the fire was heavy because of a strong fire.
Hearing a scream about the help from owners and owners, the youth group used hammers and scum that tried to break the walls. Finally, 4 people can escape safely
About 30 minutes later, 3 specialized vehicles with dozens of policemen came to the rescue, who are struggling and rescue provincial police. At 4 o'clock in the night the fire was extinguished.
The police are studying the fire of the scene
The fire burned display furniture and 2 trucks, 1 motorcycle, 3 motorcycles and some other items.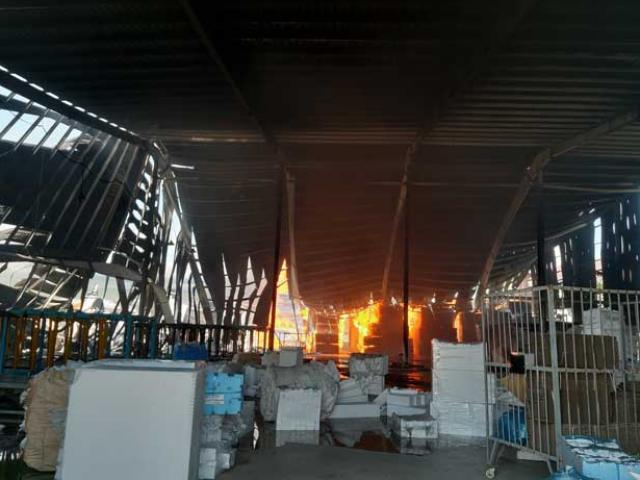 At noon 10/1, while the workers worked, the fire suddenly escaped from the production area and quickly spread …