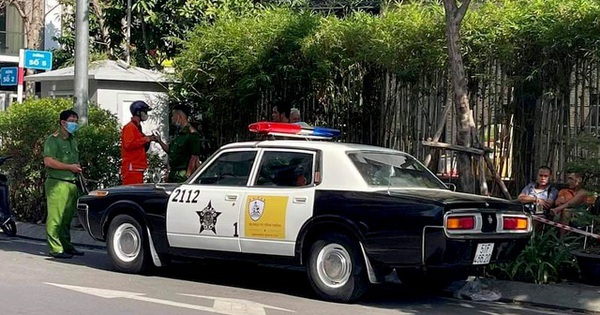 In recent days, an image of a car decorated as an American police car has appeared on the streets of Ho Chi Minh City, causing a stir on social media.
The Internet community quickly spread the image of a car painted in black and white, with priority light on the roof, and the left door with the number 2112. Pictured are 2 people in uniform working with a young man.
This car is parked on the road next to an apartment in District 10, Ho Chi Minh City, and is of interest and interest to many people.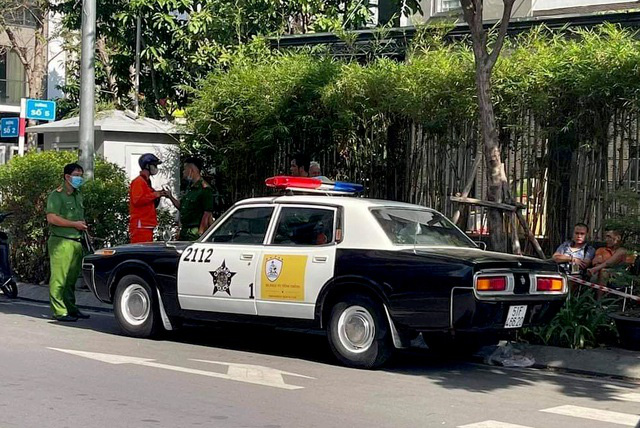 Photo "American police car"
Immediately after that, the police were present to draw up a report. Ho Chi Minh City police said the "American police car" distributed by the online community was a 1975 Toyota Crown with the HCM City license plate.
According to the rules, this car will be fined for incorrect installation of the priority signal generator (the priority light is on the roof).
"Pursuant to paragraph e, paragraph 4, paragraph 5 of Decree 100, the owner of this vehicle receives a fine of 1.5 million dong and removes the priority alarm device. In addition, when checking the registration of the vehicle. If the inspection paper is to be fined for paint color and related errors, the owner of the vehicle will be fined from 300,000 to 400,000 VND and must restore the trademark and paint color on paper. Register the vehicle in accordance with the regulations "- explained an employee of the Traffic Police – Railway Police Ho Chi Minh City.
AMOUNT